---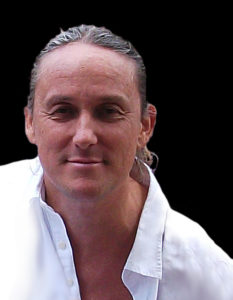 Chris Melchior  – multi award-winning content creator, author, internet-marketer and consultant, (as seen on NBC, ABC, CBS, and Fox. For more info on these major media citations, click here).
A few examples of his notable content include music/soundFX for Carmageddon ("Game of the year" 1997), a best-selling range of watercolor greetings cards and research, plus all writing and imagery, for the leading website on energy-bodies.
Chris was awarded a First Class Honors Degree in Music with Visual Arts, (from a leading educational establishment in the UK), is a media authority expert and also a consultant in other aspects of online business as well as in advanced empirical spirituality.
Chris enjoys travel experiences, science-fiction and fantasy as well as both the act of creativity and aesthetic experience.
See below for more details . . .
---
---
(includes some of my favorite humor as well various other topics).
---
Content creation :
the written word (non-fiction books, info-products and other writing)
visual content (fine art, popular art, photography, graphics, web design)
audio content (music, sound effects)
---
other :
advanced self-development / empirical spirituality / practical-metaphysics
FREE training in online profit, from leading experts.
travel (experiences, tips, quotes, gear etc.)
---