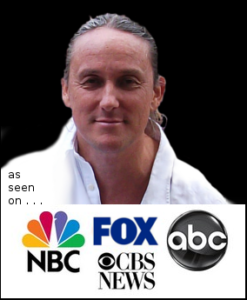 Chris Melchior, as seen on NBC, Fox, CBS News and ABC.
Here are the archived links of those major media citations :
---
If you are a business-owner or freelancer etc. think how these kind of major media citations could enhance your reputation, making you increased profits. If you are a job-seeker, think how these media citations could help you stand out from the crowd.
If you are an author, info-product creator or writer, see this website of mine for more details on how major media citations can help you sell more of your content : author-authority.com
Otherwise, email me directly ( chris@chris-melchior.com ) for details on my major media authority citations package, which gives you citations on all 4 of the above major media networks, all done for you, for a single payment.
---