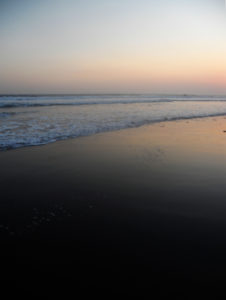 Travel experiences, tips, quotes, gear etc. . . .
I have always loved travel, both the concept of journeying itself, and the destinations.
When I was young we spent many holidays at a lovely dairy farm in the Cotswolds, as well as various destinations around the British Isles to be involved for classical music courses and events (including Suffolk, Aberdeen, Edinborough). We also had occasional trips to places like the Lake District, Wales, The New Forest and the West Country).
When I was 14 my parents took us on a 10-day road-trip across northern France, the Black Forest in Germany, into Austria, then down through Switzerland to Venice and back home, which was a fascinating experience.
My first sort-of solo trip outside the UK was to stay for 3 months on a kibbutz in Israel, with some travelling as well to Banias, a lovely oasis in northern Israel, a kibbutz trip to Eilat, then on my own to Jerusalem and Sinai. As well as the amazing places, it was fascinating to experience the culture of the kibbutz, which is genuine communism (which has never been tried on a country scale . . . any country with a leader is, of course, not really communist).
Since then I've visited 25 countries so far (and airports in several more), had some many fantastic experiences, and looking forward to more great travels to come.
The photo on this page is from an amazing sunset on Balian Beach, Bali . . . black sands, gentle ocean and exotic tropical atmosphere. It was such a great sunset, I took 162 photos in the space of an hour or so.
Join my FaceBook Group "Travel Our Amazing World" to hear lots more on my travel experiences (such as being 4m from a wild tiger in India, climbing the highest mountain in northern Africa, crossing the Grand Canyon, etc.), as well as tips, quotes, travel gear and equipment recommendations etc. . . . join in the discussions, learn from fellow travelers . . . be part of an amazing community.
---